Introducing the newest pioneer in Pop Music... AL LAY! Al released his debut solo effort, entitled "Life", in January 2002 via the Internet. The full-length album is available at Amazon.com, Starpolish.com, and right here on the Official Al Lay Website. Al's "Life" has already placed him as the #2 most downloaded artists on Starpolish.com! Read on for a briefing on this Manhattan Beach, CA native and rising star…

At the beginning of 2002, AL LAY won the Best Contemporary Pop category in the Unsigned War Contest for "Perfect World",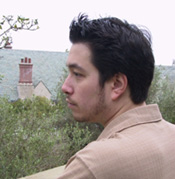 which also happens to be the opening track on his album. Shortly after that, "Perfect World" was chosen to appear on the SBS Records Indie Music Sampler Volume 5, distributed worldwide to over 15,000 people. October 2001, Al placed as one of eight Finalists in the Yahoo! Internet Life Online Music Awards/ Starpolish.com "Best Unsigned Artist" Contest, in which over 4,000 bands were competing for the top spot. Al was also deemed one of the "Best Indie Artists and Emerging Bands" in the December 2001 issue of Lip Service Magazine, a national music trade publication, distributed to over 8,000 Industry Executives … All of this before his album "Life" was released. The vote is unanimous; Al Lay and his music will not be kept secret much longer!

Al Lay has been writing and playing music for over fifteen years. Although he plays most of the instruments in his songs, he excels at playing the bass guitar. This singer/songwriter also engineers and mixes his own tunes... spending most of his spare time in the studio. After graduating from Cal State with a Degree in Music/ Audio Recording, he spent five years at one of LA's finest recording studios. As a staff engineer, Al got a chance to meet and work with several of his influences. Some of his collaborations include; singing back up vocals for the punk band MXPX (A&M/ Tooth And Nail Records), singing a duet with Chantal Kreviazuk (Sony Music Canada), and playing bass with Black Sabbath (Sony Music)... Just to name a few.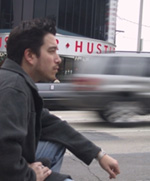 Al Lay acquired most of his experience as a musician by playing in local LA bands. He's made his way around the Hollywood circuit more than a few times; playing places like The Whisky, The Roxy, The Key Club, The Viper Room and The Opium Den. His last band, Sonny Bones, even landed him on a tour around the United States...This artist is no stranger to a stage!

Al is finally putting his creative energy into a solo venture that is sure to take off. While his musical accomplishments throughout the last fifteen years have included many types of styles and genres, his solo efforts say a lot more about who he is. The "Al Lay Way" fuses pop and funk together with a "Motown" feel... We call it "New School Funktional-Pop"! You listen and be the judge. Just know... This is not the last you'll hear from AL LAY!

2002 MIDWEST MUSIC CONFERENCE COMPILATION CD
featured Al Lay's track "Someday" - MMCFF, August 2002

CHEAP JAG NATIONAL COLLEGE RADIO SAMPLER
featured Al Lay's track "One By One" - Cheap Jag Records, August 2002

SBS RECORDS INDIE MUSIC SAMPLER VOL. 5
featured Al Lay's track "Perfect World" - SBS Records, May 2002

AL LAY "Life" Album (solo project)
Funkipeepz Music, January 2002

SONNY BONES "Sonny Bones" Album
(bass & background vocals) Jet Mann Entertainment - 1999

AIMEE LAY "Home Away From Home"
(bass & harmony vocals) - 2000

PRAS & MYA "Ghetto Superstar" Remix
(bass) Interscope Records - 1998

LEAH ANDREONE "Alchemy"
(bass) RCA Records - 1998

MXPX "I'm Okay, You're Okay"
(background vocals) A&M Records - 1998

CHANTAL KREVIAZUK "Hands"
(harmony vocals) Sony Music Canada - 1997

DOWN BY LAW "All Scratched Up"
(background vocals) - 1996